2023 Rails on Trails Rodeo Stampede 5k Run & Walk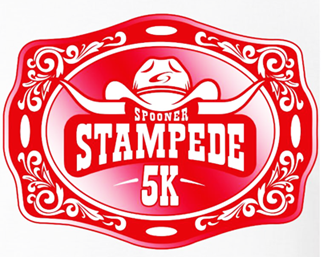 Saturday July 8th
| 8:30am | Spooner, WI
All Proceeds benefit Spooner youth programs and fund maintenance for local trails. Starting behind the the Civic Center it will serpentine through the streets of Spooner, traverse City Park and will end back at the Civic Center. This will be a fun event to come test your fitness or enjoy a walk with friends to support the Trails!

The Fine Print
What? A 5k Run/Walk for everyone. Come to test your fitness and see how fast you can go or bring a group of friends to walk the course and enjoy sometime out being active!
Where? Downtown Spooner, WI behind the Civic Center – 301 Walnut St, Spooner, WI 54801.
When? 5k Race starts at 8:30am / 1k youth barrel dash at 9:30am
2023 Results/Awards:
Why? Get out, have fun, feel good and support youth programs and trails in the Spooner area.
Additional Questions?: railsontrailstreas@gmail.com
2023 Results: https://www.webscorer.com/race?raceid=320725
2022 Results – https://www.webscorer.com/race?raceid=282679