** We need your support Today.
Our Groomer for City Park Trails is beyond repair and we need to replace it ASAP to keep Kids Programming active and Trails groomed for winter skiing.  Please donate today.
There are 2 great ways to support the trails and programs provided by the Rails on Trails non-profit organization:
< 1 >  Simple, just make a donation

HERE
or
< 2 >  Become a Member, help make it all happen!

Rails on Trails is an all-volunteer, non-profit organization (501c3) in Washburn County. We are dedicated to providing outdoor trail sport and recreation opportunities to people of all ages, promoting healthy living and the enjoyment of nature. To accomplish this we:
· Lead local youth cross country ski and mountain bike programs and clubs in coordination with Spooner Schools.
· Coordinate local ski races and assist with events that promote trail sports in the community.
· Develop and maintain 22 kilometers of cross country ski trails, 18 miles of fat bike trails, 24 miles of mountain bike trails and 4.5 miles of running trails at three locations in the Spooner area.
SPOONER CITY PARK is located just north of the Spooner Middle School and offers groomed and lighted ski trails, snowshoe and mountain biking trails and is also a great place to go for a run or hike.
BEAVER BROOK STATE WILDLIFE AREA is located just south of Spooner with a parking area on Cranberry Drive, 1 mile off the Highway 53 intersection and offers multiple loop trails groomed for classic cross country skiing.
WILDCAT MOUNTAIN BIKE TRAILS are located 4 miles east of Spooner with parking just off of Highway 70 and offers a combination of single track, old logging roads and portions of ATV trail for a wide variety of mountain and fat bike riding skills and experience with winter trail grooming.
Recent, Current and Future Projects
· Partner with the Spooner Schools, City of Spooner, Washburn County and Wisconsin DNR on building, grooming, lighting and maintaining trails.
· Host the Spooner Holiday Dash ski event at the Spooner High School.
· Host the Spooner Night Lights ski event at the Spooner City Park Trails.
· Host the Jack Frost ski event and demo at the Spooner High School.
· Provide financial support and ski equipment for Spooner High School, Middle School and Rails on Trails Nordic programs.
· Maintain snowmobile, ATV, grooming equipment and upkeep of building and storage units.
· Maintain and upgrade ski trails and signs at Spooner City Park, Beaver Brook State Wildlife Area and Wildcat Mountain Biking Trails.
Wish list of what is needed now
· Youth ski equipment (ski, boots, poles and bindings).
· Enclosed Trailer for Mountain Biking and Ski teams.
· Set of Fat Tire Bikes for Mountain Biking Club in Spooner.
· Volunteers to serve as board members, youth ski coaches and assisting in local ski races.
What you can do to help
· Provide financial support by becoming a member of Rails on Trails or through direct donation to the organization at a ski/bike trail donation box at our trailheads.
· Volunteer to help with trail maintenance, events or server on the board of directors.
Support Rails on Trails by becoming a member
· $25 Regular Membership
· $50 Family Membership
· $150 Business Membership
· $150 Sponsor a Youth Skier
· $150 Sponsor a Youth Mountain Biker
· Corporate Sponsor – Let's talk further!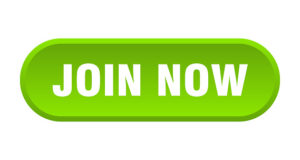 See you on the trails and thank you for your support!